Universal Zgo™ Densah® Burs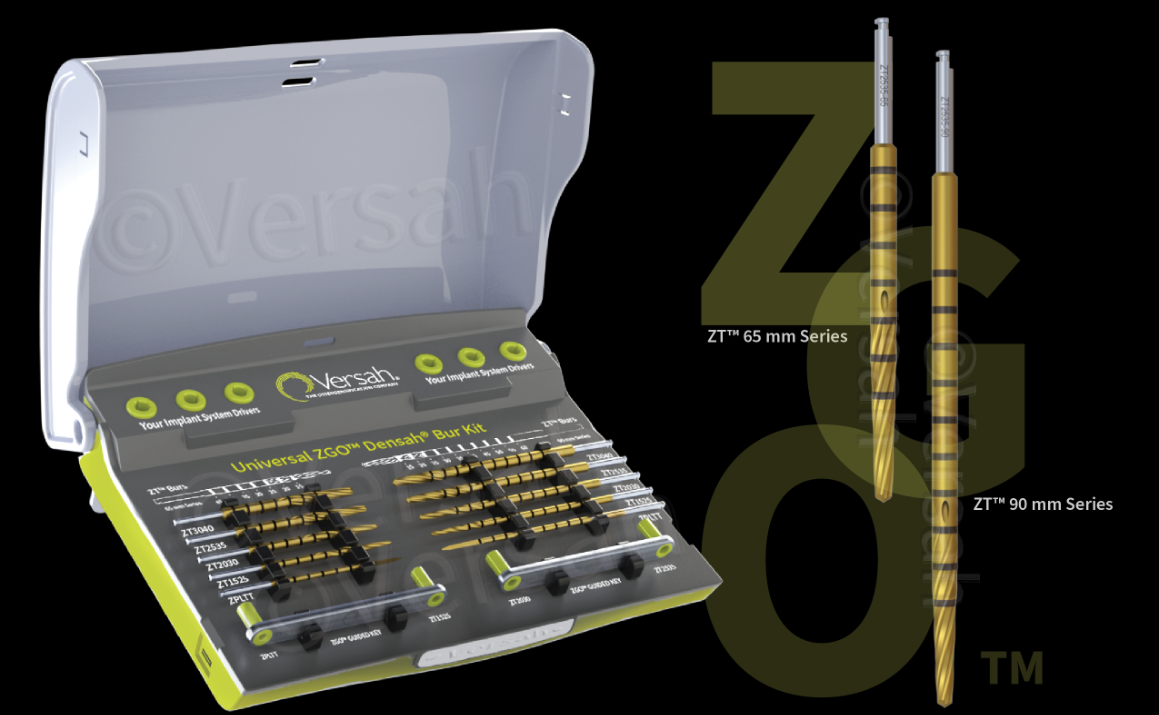 Aparicio C, López-Píriz R, Peñarrocha M. Preoperative Evaluation and Treatment Planning. Zygomatic Implant Critical Zone (ZICZ) Location. Atlas Oral Maxillofac Surg Clin North Am. 2021 Sep;29(2):185-202. doi: 10.1016/j.cxom.2021.05.003. Epub 2021 Jul 2. PMID: 34325808.
Aparicio C, Polido WD, Chow J, David L, Davo R, De Moraes EJ, Fibishenko A, Ando M, Mclellan G, Nicolopoulos C, Pikos MA, Zarrinkelk H, Balshi TJ, Peñarrocha M. Identification of the Pathway and Appropriate Use of Four Zygomatic Implants in the Atrophic Maxilla: A Cross-Sectional Study. Int J Oral Maxillofac Implants. 2021 Jul-Aug;36(4):807-817. doi: 10.11607/jomi.8603. PMID: 34411224.
Aparicio, C., Olivo, A., de Paz, V. et al. The zygoma anatomy-guided approach (ZAGA) for rehabilitation of the atrophic maxilla. Clin Dent Rev 6, 2 (2022). https://doi.org/10.1007/s41894-022-00116-7